How can those who work with children better select images that paint a more realistic vision of the world and other people?
It is said that an image speaks 1000 words. The pictures and visual elements that children are exposed to in an educational setting matter as they paint the images and understandings of people, places, and ideas. Below, is a guide on how to properly select images for the global child and why it is so essential to be conscious of the images children are exposed to in education. Plus, I will include a link to some free sites where you can choose images.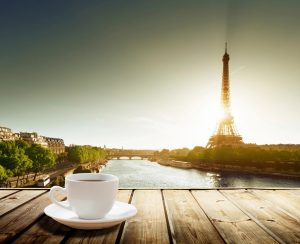 When you close your eyes and think of a particular place in the world, what do you see? Do you see famous landmarks? Do you see the people? The landscape? Do you imagine historical or significant events?
Now, think to yourself, where did these imaginations come from? Most people have only seen a fraction of the world, yet somehow, we see all these places in our minds. This is because we mentally resort to the images we have been exposed to in the past; highlighting how these images pre-determine the way we see the world and its inhabitants. 
The importance of visual rhetoric in education
Paintings, photographs, illustrations, animations, and even graphic design are around us at all times, and they speak to us. They tell us stories, sell you an idea or product, and show you what life is like elsewhere or at a different time. Imagery is crucial in education because they help children learn better. Some students are visual learners and intake information better by seeing. 
Educators and those who work with children must be conscious of the images they are showing. Although images are readily available via smartphones, computers, television, movies, etc., educators must embrace their position as beacons of knowledge, development, and truth and paint a clearer picture of the world. 
In a world steeped in racism, xenophobia, and othering, schooling is one of the best ways to break down these paradigms to make a more equitable and accepting world. 
Propaganda
Think about propaganda.
Governments manufacture and circulate videos, pictures, and other forms of media to sway the public's opinion. They use visual stories to elicit emotional responses.  Even the paintings of Renaissance artists were used to speak to the illiterate masses.  The visual image is powerful and today its power is at our fingertips. Think about the news that spreads images and videos of people from around the world.
Now ask yourself: how is this teaching children to be afraid or have negative associations with certain people?
Our Role As Educators in the Digital Age
Educators have an obligation to not just provide children with information but to teach them global values. If we want to rid the world of prejudice, white supremacy, and find common ground with people different from us, we must change the way we perceive others. The beautiful part of the digital world we now live in is that there are millions of images to choose from, different voices and perspectives to listen to, and the ability to see the world through other people's eyes. Educators should embrace this! E-learning is a great resource for educators to employ in a classroom setting to venture into foreign places and ideas.
Your Guide To Selecting Images
Know your audience: It is crucial to understand what images are appropriate to show children. 

Be inclusive: Find images that show a multitude of different identities. Show people of different races, ethnicities, nationalities, abilities, and genders. 

Historical accuracy: Steer away from images romanticizing ugly times in history and show images depicting peoples' different experiences.

Be clever: Use images that serve as metaphors for certain concepts or ideas to enhance the learning experience.

Cite your sources: We need to teach children to give credit where it is due, even if it is not written.

Embrace self-representation: One easy tip to ensuring that you are not playing into stereotypes and paint false narratives is to select images and artwork that comes from the certain culture you want to display. 

Teach a lesson: Show children what it is like to be misrepresented in art and images. Have children draw a picture of their life and then have a partner draw a picture of them. Explain to students that certain aspects of one's life are left out and once that image is circulated, it paints a picture that may not be a complete depiction of them.
Reflection: Reading Images with Children
It is important to teach children to be critical of their surroundings and think for themselves. Critical analysis is a skill that is becoming increasingly popular in education, but this skill is often exclusive to written work. We must embrace the visual culture we live in and extend that to images too!
"The great enemy of the truth is very often not the lie, deliberate, contrived and dishonest, but the myth, persistent, persuasive and unrealistic." — John F. Kennedy
It is important to acknowledge the perspective of the artist or photographer. For example, photographs of the Civil Rights Movement in the United States are often depicted in history books as black and white images. These images were actually in color and adapted to being monochromatic to instill a sense of the far-away past. When we teach children about war, for example, we use images that only show one perspective, that usually aligns with your country's narrative. Manipulations like these alter the way we see images and understand our global and national history, especially for children whose ideas of the world are still forming.
So, remember, photographs should not be treated as proof or documentation 100% of the time. Many iconic pictures or images are staged or manipulated to convey a certain feeling, idea, or aesthetic of another culture. 
Explore! Resources To Guide You When Choosing Images
Whether you are a teacher or content creator of eLearning courses, learning more about how to choose images is critical in a digital world.  There is some online content on this topic if you would like to explore this topic further. 
The FrameWorks Institute is providing a free, online course through their FrameWorks Academy that is geared towards public storytelling and framing certain topics through visual and pictorial images.

Check it out

! 

The College of Arts & Humanities at the University of Maryland has a brilliant online

Visual Literacy Toolbox

that provides online activities, resources, and ways to increase visual literacy among students

Also, the field of art history is often misunderstood and underappreciated. This discipline allows you to learn how to conduct visual analyses and change the way you understand visual information. Even simply looking at museum websites can paint a clearer picture to understand images of the past and how to talk about them.
As promised, here are a few photo sites we like.  They have free and paid images for use in all of your materials.
Jacob Masucci, Global Childhood Academy Communications and Outreach Manager. Jacob is a candidate for a BA in International Studies and a BS in Environmental Science from American University, class of 2021. He has focused his studies on education and international development. He has done extensive work with children of all ages at Higher Achievement and Camp Stella Maris. He is also a research assistant for the Environmental Science Department at American University.