As a leader in Online Training, the Global Childhood Academy platform has experienced growth and success following the Pandemic surge for online learning. Content creators who train adults working with children are being pulled in many directions and perhaps "scaling up globally" is not even on their radar, but that silent voice in your head may be speaking a bit louder, and you just might want to listen!
Opportunities to grow and create online learning courses are long overdue.  The resistance to online was so deep, perhaps a global event was the only thing to start changing minds and opening doors.  Too many doors in some cases.  The surge in demand is not making things appear chaotic and out of control.  So chaotic, in fact, that organizations and content creators are feeling overwhelmed.  Take a breath!!  We understand that sometimes opportunity can feel overwhelming but those butterflies in the pit of your stomach should be excitement and not fear!
With the help of good technology and a successful system for expansion—your excitement should be for a world that is now fully aware (and waiting) for new online learning.  This may be your time to reach out and lift people up with education courses that can finally be accessible. 
If that is not reason enough to "scale up", here are five reasons to expand PLUS a helpful resource at the end to get you started:
Five Reasons To Expand Your Online Training Globally
#1 INCREASE YOUR ONLINE COURSE REVENUE POTENTIAL
When your online training courses have exhausted their growth opportunities at home, it might be time to scale up your expansion into a region where online courses for Educators who train adults working with children are on the rise. For many companies, offering online training internationally offers a chance to explore markets and gain access to customers who not only want your online learning expertise but who do not have any other options. Of course, the first benefit of this scale-up is increased sales — something every business needs.
#2 ENTRY TO NEW MARKETS
We understand that looking at expanding overseas can introduce your programs to learners hungry for new educational opportunities. But we also know that before you enter the new market, it's vital to do research. Every region, country, and city can offer plenty of opportunities for expansion success.  Just one city can open doors to learners who are hungry for new content. What you need to be asking is: Who needs your expertise?  Are they found everywhere?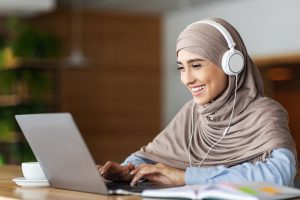 #3 NEW CUSTOMER BASE
Another benefit of expanding abroad is that it gives you the opportunity to not only sell your current training programs to a new customer base but it also gives you the insights and opportunity to invest and introduce new courses and services. Different places around the world have different needs. Developing a new customer base allows you to explore these opportunities through feedback that will get your creative juices flowing. With a much broader customer base, you can generate more business through courses that you have always wanted to offer but were not sure of the demand.  New people bring new insights and that can make your expertise even more in demand.
#4 EXPANSION ALLOWS YOU TO DIVERSIFY
Keeping your business in the home market can limit the potential for programs and profit, but how about diving into subjects that are critical and inspiring?  What if you could reach out to segments of people that were not available to you at home?  How would diversifying your customer base expand upon the programs you offer?  As the markets pivot at home, how could scaling up globally allow for more direct impact by your programs?  It is a creative challenge but who doesn't look forward to the excitement of being more creative?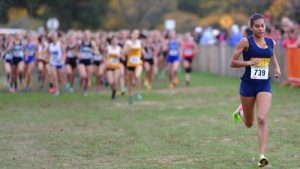 #5 GAIN COMPETITIVE ADVANTAGE
The number one concern we are hearing from content creators right now is: how can I compete with the rush of new people creating online courses?  Scaling up globally is that one option that many competitors just won't take.  You could be at the forefront of opportunity and take the lead!  Expanding abroad allows you to get out of a saturated market and flex your expertise muscles somewhere new. Not only can you be the first, but you can also be the trusted leader.
#6 IMPROVE YOUR COMPANY'S REPUTATION
One of the reasons why businesses expand globally is to be able to provide a reliable service to new international clients. This scale of expansion offers a huge benefit at home because being a leader abroad shines a spotlight on you at home as well!  A good global reputation can only attract more new customers. Building your program and brand recognition builds trust and in the digital age that goes a long way to establishing your credibility.
Need Help Scaling Up?
What if you had a twelve-step process of success for expanding your online training globally?  That would be pretty amazing, right?  Well, if you take an hour out of your day on June 2nd we have a wonderful surprise for you.  Scale Up: How to Bring Your Online Training Courses To New Global Markets  A one-hour FREE webinar that will explore those twelve steps and offer some incredible free bonuses to get you started right now.
➡️ ➡️ Register Now