Are you a training center that has delivered classroom-based training programs for many years, and now you are thinking to shift some or all the training courses online? Many organizations and programs are starting to realize that moving online with their expertise may be worthwhile exploring.  So let's explore some of your options.
The impact of COVID-19 on the training industry was extraordinary; institutes canceled face-to-face training, shut down or downsized offices, allowed staff members to work from home, and some have shut down or put a freeze on their operations. As a training manager, I have personally seen a considerable shift in the market. Not only within my organization, but I have noticed numerous training centers struggle to convert their programs to self-paced online, blended, live virtual, or through webinars. I cannot begin to count the number of webinar announcements I received summer of 2020.
Pros and Cons of E-Learning
There are many benefits of using a learning management system for your business.
Learning Management System (LMS) makes center management super easy and cost-efficient by reducing some costs, such as training venue and travel costs.
The vital benefit of LMS is learners can access the content from anywhere, anytime on any device to continue their learning without any interruption, especially during COVID times, when following social distancing, making it near to impossible to schedule and conduct physical training sessions.
LMS also provides insightful reports about learners, sales, operation, and marketing at a centralized place, making it more manageable to analyze how the center is doing and supplying them with data to help optimize or adjust strategies to meet ongoing business needs.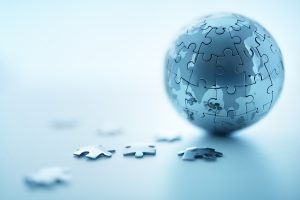 However, whenever we adopt new technologies, we also have to prepare for the disadvantages or the challenges.
The biggest downside of having an LMS is that it takes away from the personal connection, the inability to interact with our learners physically. We lose some of the dynamism and personal charisma between the trainer and the students – It's just not the same as watching the recorded video.
It is also a mammoth task to try to convert your course material for online learning. Having handouts and a presentation that you display on a projector is not enough. There are many more steps that you have to consider to design a rich online learning experience, and 2020 has upgraded students' expectations. Just look at the quality of videos that people record on TikTok. The average user will not accept to watch a video recorded with your mobile and then flip through a PowerPoint presentation. We expect to be 'wowed.'
E-Learning also requires a lot of motivation and time management skills from the learner, taking charge of their learning and development away from physical learning environment juggling work life and study balance. To ensure learner commitment and engagement in the training courses require a system providing consistent support to aspire hope in current social isolation times.
Here are four key points to help you choose the best learning management system for your organization:
The first is to identify what are the learning outcomes of your training courses and, based on those, classify which programs are suitable or convertible to E-Learning and which programs will need a blended approach.
The second is to consider your team's skillset. The more advanced the LMS, the more technical expertise you need to manage it. Does your current team have the right skills and training, and are their 'learnable' enough to handle the system's usability?
The third is to determine how Learning Management System will be integrated with your existing technologies (applications and software). Consider the tools that you are using now to manage your training center. You do not want a system that is entirely separate from your current systems. Instead, you want an LMS system that will integrate with what you are doing now and make your life a bit easier.
Forth, consider client support. How easy is it for users of the system to get support when they need it? For example, when you are first starting out, does the LMS provide smooth onboarding? How much time do they spend with you to help you get started?
Change is always tricky, and we must strive to adapt and meet changing business requirements, process improvement, and growth/sustainability (Winston Churchill).


Are you a training center that offers training programs for adults who care, protect or educate children?
Contact Global Childhood Academy to learn more about our platform.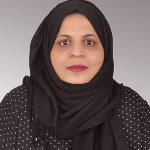 My Name is Zubina Kushif working in a trainer center in charge of the center operation to schedule and manage training sessions. We have recently added E-Learning and Instructor-led training along with our classical face to face training mode. Since moving to Global Childhood Academy, we have seen an increase in learner enrollments, increased satisfaction from both learners and instructors, and drastically reduced operating costs. We love the Global Childhood Academy platform's flexibility and usability.